Esselamu aleykum, respected brothers and sisters in faith!
We are at your service for everyone who wants to make a sacrifice for the year 2023, organized by the Rijaset of the Islamic Community in Bosnia and Herzegovina!
Each Kurban in the amount of $345, can be paid until Wednesday, June 28, 2023, in-person, online (by MOHID | by Mervice) or by check to the address;
BIC, 75 Birmingham St., Etobicoke, ON M8V 2C3.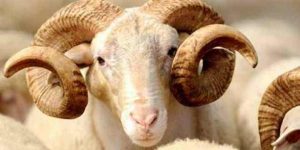 Kurban literally means to approach someone or something. The one who slaughters the sacrifice, by that act, approaches the Supreme Lord. And the Lord of the worlds prescribed this worship because He loves it and made it one of the means by which His slaves will come close to Him.
The word "udhijje" literally means sacrifice. The sacrifice we slaughter is a sacrifice we offer to our Lord out of gratitude for the blessings He has showered upon us. With this act, we show that for the love of our Lord we are ready to sacrifice our possessions and that we are ready to renounce.
Eid-ul-Adha, which commemorates the readiness of Ibrahim a.s. and his family to the greatest sacrifice is a holiday in which we are all called to sacrifice selfishness, envy, greed, lies, slander, suspicion and mutual mistrust in order to get even closer to our family, friends and neighbors.
May this Eid restore our faith and hope for a better and happier life; let harmony reign among us; may our unity in faith and love restore our self-confidence to understand that the secret of success in this world is helping each other for good!
Lord of all worlds unite our hearts in sincere love. Ameen!
Board of Directors, Bosnian Islamic Center